Below are details for talks being held at 1:00pm for reference only. If you would like to book a ticket to the event then please visit our HCID 2015 Day Ticket Eventbrite page.
---
Digital Accessibility: Why it's important.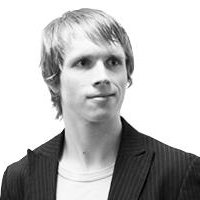 Raphael Clegg-Vinell (AbilityNet)
Abstract:
Increasingly, corporations, organisations and design agencies are realising the importance of incorporating accessibility into their research, design and development practices. My presentation explains the key reasons accessibility should be considered and why it needs to be embraced to create the best user experience.
About the speaker:
I am an accessibility and usability consultant at AbilityNet, working with global clients including Barclays, HSBC, BT and the BBC. I help clients optimise their digital services using a range of processes such as design reviews, evaluative testing and audits. I also manage user testing sessions and run workshops which, as someone who likes engaging with people, is something I particularly enjoy.
I graduated from SAE, part of Middlesex University, with a degree in web development. Most of my degree was spent learning how to design and develop websites and apps but I became increasingly interested in UX and accessibility from attending conferences such as those run by the UXPA.
I still attend many conferences/workshops and am looking forward to the presentations at HCID this year.
Raphael on Twitter
Raphael on LinkedIn
---
Investigation, collaboration, validation: Putting Lean UX into practice in a client-agency setting.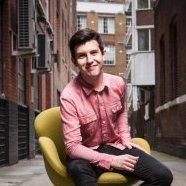 Richard Johnston (webcredible)
Abstract: Ways of putting Lean UX into practice and working with clients to deliver the most effective and efficient design results (whilst having fun doing so). This talk will share insights and experiences of embedding Lean UX process at the heart of organisations' digital design efforts.
About the speaker: I'm a UX consultant with 5 years experience, my professional passion lies in embedding people's needs at the heart of business and product strategy, whilst practicing and preaching a Lean UX approach. Outside of work I'm a keen cyclist, gig goer, budding chef and craft beer connoisseur.
Richard on Twitter
Richard on LinkedIn
---
Smart devices: the emerging user experience.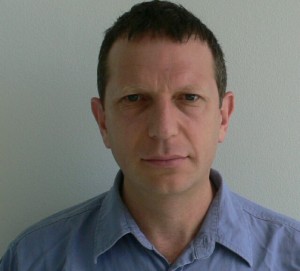 Simon Rubens (new experience)
Abstract: The Internet of Things now even has official Government backing – as emphasised in the Budget speech – and connected devices are set to have a huge impact on our lives over the next decade. But today we are still at the beginning, with companies and consumers trying to figure out what is possible – and what is desirable. Success or failure depends as much on the user experience, as on the technology behind it. To understand the emerging user experience, we carried out ethnographic research with early-adopter owners of multiple connected devices. Our talk lifts the lid on some of the challenges, opportunities and issues companies developing smart/connected products and services should be aware of.
About the speaker: Simon has run new experience, an innovative London user experience research consultancy specialising in technology-based products and services, for 13 years. Prior to this he was a Director of Research at Sapient and a senior consultant at Siegel+Gale, and Account Director in advertising at Saatchi & Saatchi.
new experience on Twitter
Simon on LinkedIn
---
Products of our work; creating software to help ustwo run itself.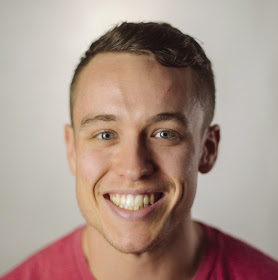 George Bevan (ustwo)
Abstract: A talk on how we have created products to help us manage day-to-day tasks and maintain company culture as we have grown as a company. This includes he mmore mundane tasks like doing time-sheets or getting to know our colleagues as we span continents.
About the speaker: Having worked in the TEA building for his whole career, George has undertaken a number of roles in mobile specific agencies and digital marketing agencies before arriving at ustwo about a year and a half ago on the ground floor. Clients include banks, telecoms companies and google. Ux focused, with a desire to build and deliver appropriate products to satisfy user needs.
George on Twitter
George on LinkedIn
---
Information Design: big data, narratives & infographics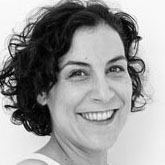 Rebeca Miranda (System Concepts)
Abstract: This talk will explore methods and tools to design information that communicates effectively and aesthetically. It will be focused on Big Data and Infographics and their use in UX design and as day to day tool. This talk will include key learnings from System Concepts' user research of the last few years on data visualisations and user expectations
About the speaker: Rebeca has 13 years of experience in visual design and digital media production. She specialises in interface and interaction design. Combined with her background in art, digital media and economy, she has also been certified in marketing by Berkeley University (Berkeley, US).
Currently she works as UX senior consultant in System Concepts, a UX agency based in London. Her experience range from creating visual tools to communicate UX programmes; to conducting user research using video techniques such as Vox pops. Rebeca has worked across a variety of industries from IT, advertising and broadcasting, for firms such as the BT Wholesale, BBC and Vodafone. Rebeca has also developed a UX research methodology based on using role play and storytelling as a creativity tool.
Rebeca on Twitter
Rebeca on LinkedIn
---
Digital Tools to Enhance Work Creativity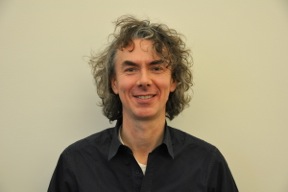 Professor Neil Maiden (City University London)
Abstract:
Digital technologies increasingly have the capability to support human creativity in the workplace. The seminar will present examples of new digital tools that have been developed to enhance creative thinking during risk management in manufacturing plants, maxi-emergency healthcare support, and the care of older people with dementia. Each of these tools combines innovative creative search algorithms, creative content recommendations and reflective learning support. The seminar will also summarise some key findings from empirical trials of the tools in workplaces.
About the speaker:
Neil Maiden is Professor of Systems Engineering at City University London. He is and has been a principal and co-investigator on numerous EPSRC- and EU-funded research projects with a total value of over £30 million. He has published over 170 peer-reviewed papers in academic journals, conferences and workshops proceedings. He was Program Chair for the 12th IEEE International Conference on Requirements Engineering in Kyoto in 2004, and is Editor of the IEEE Software's Requirements column. He is co-founder of City's Centre for Creativity in Professional Practice.
Neil on Twitter
Neil's Academic Profile.
---
See what else is on:
1:00pm Talks
1:45pm Talks
2:30pm Talks
3:30pm Talks
4:15pm Talks
5:00pm Talks