Below are details for talks being held at 1:45pm for reference only. If you would like to book a ticket to the event then please visit our HCID 2015 Day Ticket Eventbrite page.
---
(E)Motion and Creativity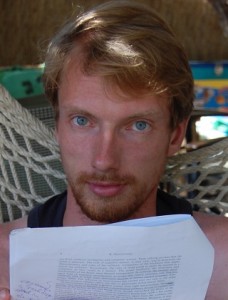 Alwin De Roojj (Centre for Creativity in Professional Practice – City University London)
Abstract:
In this talk I will discuss the conception, development, and experimental evaluation of an interactive system that is designed to hack into the function of motor expressions in emotion regulation. This system enables emotion regulation during creative activities, by using embodied interactions designed based on emotion expressions, and helps people to get more out of their own creative capabilities.
About the speaker:
Alwin de Rooij creates and studies situations in which human biology and emerging technologies meet. He is a PhD candidate in Creativity Science at City University London, where explores the creation technologies that influence the relationship between emotion and creativity. Other recent work includes a study into the utility of abstraction for the design of social robots. He holds a B.F.A. degree in ArtScience from the Royal Academy of Art and the Royal Conservatoire, The Hague, an M.Sc degree in Media Technology from Leiden University, and has worked as a lecturer in communication and multimedia design at The Hague University of Applied Science.
Alwin Twitter
Alwin on LinkedIn
---
Beyond User Testing: Benefits of Deeper Engagement with Users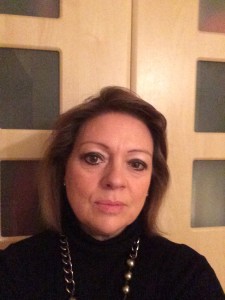 Fiona Jack (Greelight Reasearch)
Abstract: TBD
About the speaker: Fiona is Managing Director of Green Light Research, a qualitative research company she founded in 1997. Fiona helps clients develop their products, services and advertising in a variety of consumer categories including food and drink, travel and leisure, beauty, cosmetics and fragrances, and luxury goods. She has been in qualitative research for over 25 years, is a Fellow of the Market Research Society and a regular speaker at conferences as a thought leader within research.
Greenlight Research on Twitter
---
How to avoid a costly divorce. A blueprint for a successful designer/developer relationship.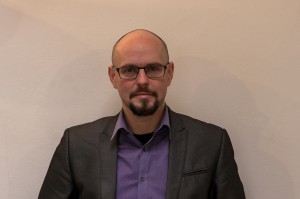 Jamie Stanton (Fluent Interaction)
Abstract: How designers and developers can learn to work better together by defining the shared goal and understanding each others perspectives, challenges and constraints. We'll look at common pitfalls and the effects on projects when relationships don't work as well as the positive impact when close and productive relationships are formed.
About the speaker: I'm Senior User Experience Designer at Fluent with a BA in Communication studies and over 15 years professional experience with clients in Europe, the US and Africa. I've an interest in history, philosophy and psychology, in particular our co-evolution with technology and the effects of information technology on cognition. This, I hope, brings a fresh perspective to the development of user interfaces and information architectures, and the growing challenge of making complex information comprehensible for users.
Jamie on Twitter
Jamie on LinkedIn
---
Communication at a multi-disciplinary digital agency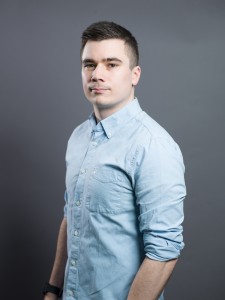 Andrew Pairman (Cyber-Duck)
Abstract: Our internal and external communications at Cyber-Duck are highly regarded and key to the success and day-to-day running of the business. My talk will focus on:
Why communication is important within a multi-disciplinary digital agency.
How and why we work together in project teams.
The processes and tools we use to communicate internally, between departments and project teams, and externally with clients.
About the speaker: I am a designer at Cyber-Duck, a digital agency based in London. I'm involved at most stages of our User-Centred Design process from conducting user research studies to user interface design and developing prototypes. I graduated from the Digital Interaction Design course at Dundee University with my final year project, The Social Jukebox, being featured by The Verge and Designboom. A regular attendee at hackathons, myself and colleagues were winners at Hackthon Central 2013 and finalists at Battlehack 2013.
---
Serendipity by Design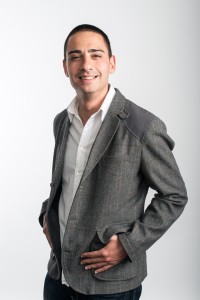 Stephann Makri (City University London)
Abstract: What is serendipity and can we design for it, or is designing for serendipity an oxymoron? If we can design for it, how can we best support it in interactive systems? Stephann's talk will answer these questions by presenting findings from a £1.83m UK Research Council Funded Project called SerenA – Chance Encounters in the Space of Ideas. This will be an interactive session, where we will also share your 'serendipity stories' and ideas for creating 'serendipity by design.'
About the speaker: Stephann is Admissions Tutor for the MSc Human-Centred Systems in the Centre for HCI Design at City University London. His recent research has been on designing interactive systems to create opportunities for serendipity – those 'happy accidents' that propel us in new and exciting directions. He is self-proclaimed 'Prince of Serendip.'
Stephann on Twitter
Stephann on LinkedIn
---
Trailblazing in Video Learning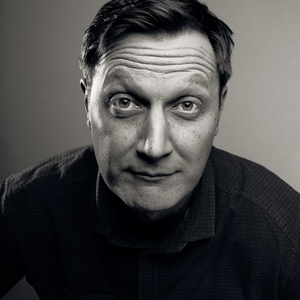 David Hunstone & Andy Jones(Hub.Tv and Honeyboot & Lemon)
Abstract:
Adventures in designing a video based learning tool from scratch.
About the speaker:
David Hunstone is founder of Hub, a Clerkenwell based video agency agency serving large organisation in the UK . David has a passion for determining how video can be used more strategically by organisations to help them achieve core business objectives. David experience stems from working in broadcast sport production to factual and entertainment for terrestrial UK channels.
In 2005 David set up Hub to serve business organisations with broadcast quality video output as broadband technology opened up the marketplace from what was once a staid corporate video market.
In 2015 the marketplace continues to evolve and the rise of online video shows no sign of abating. David is interested in positioning Hub at the forefront of technology and creative output to help business take advantage of the opportunities that this shift offers.
David on Twitter
David on LinkedIn
---
See what else is on:
1:00pm Talks
1:45pm Talks
2:30pm Talks
3:30pm Talks
4:15pm Talks
5:00pm Talks