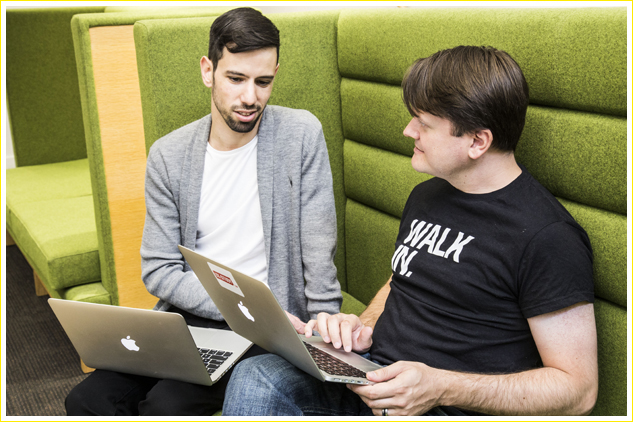 How are we supporting start-ups
City Interaction Lab is keen to support start-ups and SMEs in improving their user experience (UX). For this reason we have launched StartUX to provide free and discounted UX support to London based digital tech start-ups and SMEs. Eligible start-ups and SMEs can take advantage of introductory services from StartUX before graduating to further discounted UX support from City Interaction Lab.
Introductory services
StartUX currently offering the following introductory to eligible start-ups and SMEs free of charge.
Expert Review – An expert critique of key journeys within your digital product to identify areas for improvement.
Snapshot User Testing  – One day of user testing with 3 users followed by a findings workshop.
UX Training – 2 days of UX training tailored towards start-ups and small businesses.
How to get involved
If you are a start-up or SME based in London and want to check your eligibility then please complete our registration form (http://bit.ly/StartUXSignup) and we'll come back to you with a recommended service based on your needs.
If you are a start-up or SME based outside of London you won't be elibable for StartUX, however we can still help so please get in touch via our standard contact form (http://www.interaction-lab.co.uk/contact-us/).