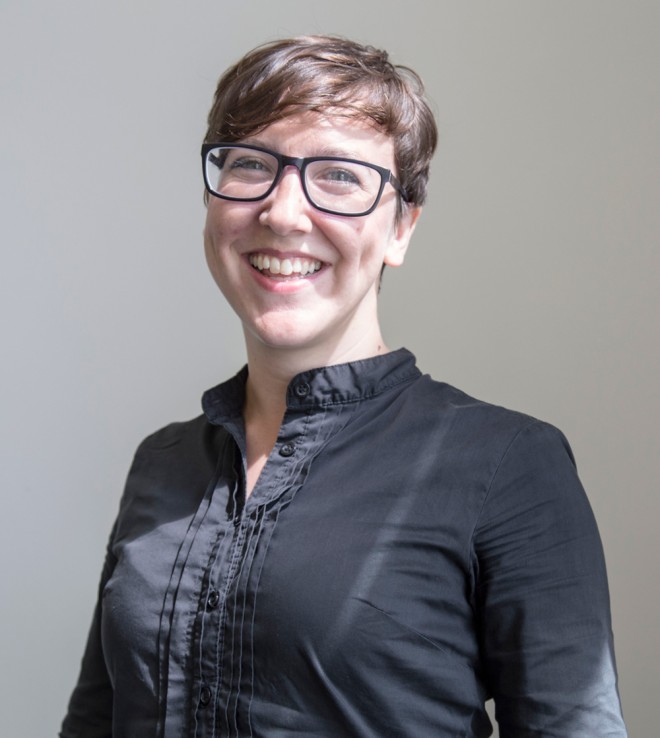 Adrian Bussone
Associate Consultant
---
"Good design won't make people feel stupid."
Background
I come from a background of industrial design and user experience. With over five years of experience researching and designing for medical and healthcare products, I bring an unmatched enthusiasm for usability and intelligent interaction to the table. I've spent hundreds of hours conducting field observations and simulated-use evaluations, and just as many hours glued to a monitor making certain that the design is pixel-perfect. While working at the Interaction Lab I have been involved on a number of interesting and diverse projects, acting as a moderator, facilitator, and participating in brainstorming sessions.
Interests
While I enjoy getting involved in all aspects of the development process, I'd be lying if I said I didn't have some favourite activities. I truly enjoy organising information and content. I love to explore how data and information can be presented in a compelling and comprehendible way. My new interest, however, is exploring ubiquitous technology and how the seamless integration of sensors can bring greater benefits to our lives.
Of course, when I'm not doing all that you can find me making art from found objects with my Jack Russell at my feet.
UX work experience
User Experience and Information Designer in Ximedica, a medical device and consumer healthcare consultancy. My responsibilities involved field observations, usability evaluations, information architecture, and prototyping.
Research Assistant for EMBalance, a decision support system. I was responsible for developing the human-computer interaction of a clinical decision support system for diagnosing balance diseases. I delivered personas, storyboards, scenarios, task flows, and a high-fidelity prototype.
Future aspirations
I'm embarking on a doctoral programme where I explore ubiquitous technologies and the ways they can meaningfully contribute to improvements in lifestyle and health. My aim is to generate inspiring and actionable knowledge, not only for the academic community but for the health industry as well.