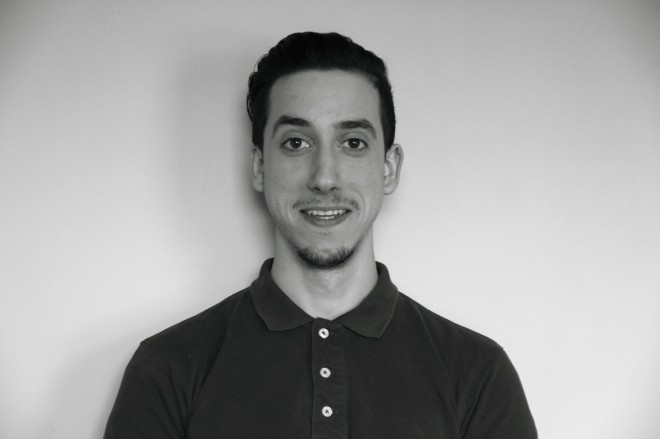 Christian Contemori
Student Consultant
---
"My goal is to create satisfactory and meaningful digital interactions that can empower everybody."
Background
I am a User Experience Designer with a background in product and IP management. Throughout my 4 years of experience in user centred design I became particularly able to develop and create complex systems while becoming a more skilled problem solver and attentive builder of empathy with users. I have extensive experience evaluating interactive technologies (mobile, web and beyond) and I employ the most reliable and robust techniques that can deliver towards the test goals and bring the higher degree of insight to my client.
My experience in lab testing goes from screening and recruiting participants to designing scripts and methodologies, facilitating sessions, data coding and reporting on design changes and improvements. My work can be easily distinguished from the degree of investigation that I strive to achieve in understanding users' behaviour and motivations; interpreting choices correctly goes a long way in the crafting of the best experiences.
Interests
People's stories are the richest source of inspiration in my work, due to my desire to understand the reasons behind decisions and behaviours I became truly passionate about cognitive science and human computer interaction.
Beyond the science that involves humans, I also love the science that studies the universe and the macrocosm, we all know how spooky yet fascinating the black sky is.
Work experience
UX Designer at MyWay (an AI calendar app for personal time design). I was responsible for conducting usability testing and redesigning the user flow of the product. I directed operations in a fast paced cross-functional team distributed between London and Cape Town and redefined the UCD approach of the entire product development.
UX Designer at DooWapp (music messaging app and API). I was part of the start-up team at Wayra, the Telefonica-O2 accelerator, and worked in close relationship with both back end and front end. From requirements engineering and persona definition to wireframing and quick prototyping I collaborated with senior UX designers towards the delivery of a world-class experience in the realm of music tech.
Future aspirations
I want to dedicate my professional development towards emerging technologies and emerging user needs that will characterise our future as a species. I aim to use design to solve increasingly intricate problems and to let more people know about the importance of user research and calibrated evaluation.