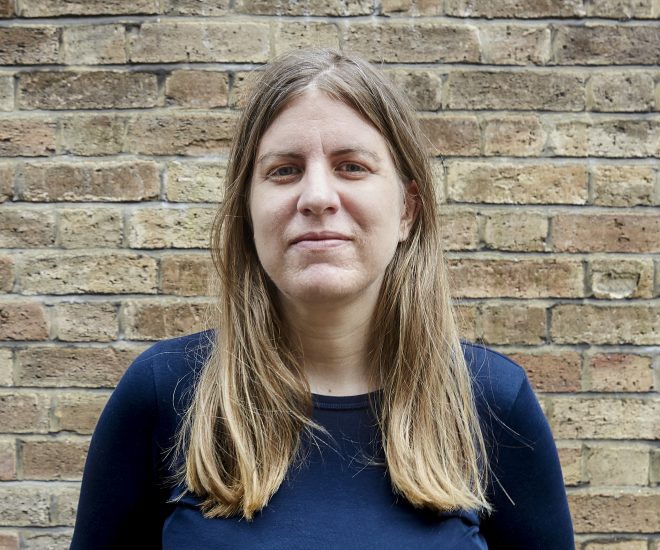 Helen Calderon
Joint StartUX Project Lead
---
"Making the user experience easy, efficient and delightful – if you can – not only makes for a happy customer but helps businesses reach their goals."
Background
Apart from short stints teaching English to business executives in Mexico City and later to refugees in the UK my professional experience has been within the book publishing industry.
My first foray into digital products was really by chance. During down time at the Book Expo America I started demonstrating Lonely Planet's ground-breaking travel guides for the Palm Pilot. This was in the early 2000s!
Later at off-the-beaten-track publisher Bradt Travel Guides I worked on digitising print content for the web and e-books. As a tiny business we hadn't planned for digital content, so when we first started to produce ebooks we had to scour our servers and reach out to freelancers to find the content we had already published. Maps needed to be produced in a way that could be read and used within an e-reader or online. At the time it was difficult to expose both the map overview and the details within the map. Then there was difficulty of retrospectively obtaining digital photo rights from agencies and nomadic photographers. And lastly I had to work through the maze of digital suppliers, distributors and rights management. It was challenging!
Moving to a more established team, I spent two years at the British Standards Institute where I worked on digital subscription products offering European standards to the B2B market.
My most recent role prior to joining the Interaction lab was working as Digital Product Manager for a small healthcare publisher with two websites. I introduced SEO practices and re-designed articles and guideline summaries so information was easier to consume online. One of my most successful projects was redesigning the online registration process. Improvements we made led to an increase in registered users, engagement and advertising revenue.
The way I approach product development has changed over the years. When I first started working on digital products I had a long list of features that I had to implement. I then came across UX experts Steve Krug and Jacob Nielsen and was sold on the importance of discovering your users' needs and how they experience your product. Making the user experience easy, efficient and delightful – if you can – not only makes for a happy customer but helps businesses reach their goals. Realising the importance of UX I enrolled on City's MSc programme and started working towards a degree in Human-computer interaction design.
Interests
I enjoy meeting others, learning more about them and discovering how they interact with different products. Carrying out evaluations with end users, seeing novel usage and pain points – there is often an element of surprise.
Outside of work I often find myself critiquing products I use and encounter in daily life: microwaves, washing machines, computer software or the supermarket check-out!
At the weekends you may find me on my half-plot allotment. I recently purchased my first apple tree, an M27 Pinova. I will be planting it any day now….
Work experience
Digital Product Manager, MGP. Defined the product roadmap for the healthcare publisher's two websites and managed a monthly sprint cycle releasing new product developments. Regular product analysis with Google tools, such as Tag Manager, Analytics and Data Studio. Coded in HTML, CSS and JavaScript and contributed to the front-end development of the company's sites.
Digital Product Editor, The British Standards Institute. Added and proof read content for a subscription website featuring construction standards. Created and refined editorial processes and participated in user acceptance testing of the BSI's online standards library product.
Sales and Marketing Manager, Bradt Travel Guides. Managed all aspects of Bradt's e-commerce website including a CMS migration and digitising the annual travel-writing competition. Launched digital distribution agreements and investigated digital content production. Set up a product database which streamlined operations and allowed for digital communication of book data to distributors internationally. Managed email and social media marketing.
Latin American Sales Associate at Lonely Planet Publications. I managed Lonely Planet's booksellers, distributors and sales representative in Latin America. I met clients at book fairs in the Americas and at their bookshops and offices.
Future aspirations
I'm looking forward to helping small businesses improve their UX. There's so much going on in London; I'm really excited about working on the different types of products companies are developing.