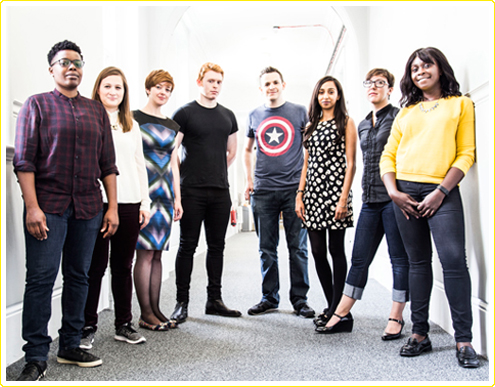 Who we are
The Interaction Lab is a human-centred design consultancy based within City, University of London'.  The Lab is the commercial arm of the Centre for Human Computer Interaction Design. The Lab acts as a conduit taking the knowledge / talent within the University into the business world. We support both commercial and academic projects with services such as design research, interaction design, service design, information architecture and usability evaluation. Our aim is to become synonymous with the commercial application of human-centred design in achieving innovation.
The Team
The Interaction Lab team is made up of staff, students, friends and graduates from the Centre for Human Computer Interaction Design at City, University of London'. A core team of staff maintain the facilities and manage the day to day operations whilst project teams are brought together based on particular project requirements.
Being a University the Interaction Lab offers current MSc students the opportunity to work on commercial projects whilst they study providing them with the opportunity to put the skills they learn into practice. The benefit to businesses is that these Student Consultants bring enthusiasm and a fresh perspective to those projects they work on.
Senior Academic

"I'm looking forward to applying my academic knowledge to real-world problems."

Manager / UX Lead

"Interaction design is not about pixel perfect renderings, it's about providing the optimal solution to a problem"

Joint StartUX Project Lead