Below are details for talks being held at 2:30pm for reference only. If you would like to book a ticket to the event then please visit our HCID 2015 Day Ticket Eventbrite page.
---
AGILE thinking in developers and designers
Volker Thoma (Amberlight UX / University of East London)
Abstract:
Agile is a lean software development methodology framework that promotes collaboration between self-organizing, cross-functional teams. Efficiency and quality of output is achieved through collaboration across roles in adaptive planning, evolutionary and iterative development cycles, early delivery of working code, and continuous improvement. Despite its success of being adopted across large sections of the industry, effective implementation of Agile practices still remains a problem, in particular in large organisations. Results are presented from interviews and survey-based research on the barriers to introducing successful Agile development processes. We also discuss findings on possible solutions, such as collaborative pairing of interaction designers with programmers.
About the speaker:
I am a researcher and senior consultant in user experience. My main work is on interaction design and user experience, in particular its dependence on human decision-making style. I started as a usability expert at the Fraunhofer Institute of Industrial Science, Germany, after which I gained a PhD in Psychology in London, and I am also a lecturer in Psychology at the University of East London.
---
IDIoT – Interaction Design for the Internet of Things – Making Dumb Technology Smart Enough for Idiots.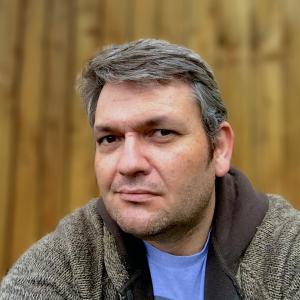 Matt Jones (User Vox)
Abstract: Interaction design started out with the affordance of a lever, a desire to hold it, move it, and a hand to pull it. With the premise of something good (or bad) to follow. As time progressed more levers were introduced to the point of too many. So they were automated and slowly removed from view, replaced with a single button. What is now designed to represent a button, the move to voice commands or even the use of mind control, does not end of our interaction story. The Internet of Things (IoT) wants to hide buttons, do away with commands, remove mind-controlled levers, taking them all away from our consciousness. Removing all effort. Removing all interaction. All in the pursuit of convenience: technology that just knows what to do before we do.
As designers and researchers, we have faced our nemesis, 'the user', head on (or at least behind two way mirrors). We know all too well that the logic we employ to make interaction "user friendly" is often unfurled no sooner as our participants sit down. Our employers insist on the infallibility of the logic and resort to calling our participants 'idiots'; seeing 40% failure as 60% success. And yet these are the businesses that seek to exploit the IoT for its riches, an endless pot of gold – personal data from which to sell even more data generating technology.
This talk looks at what the impacts are for making dumb technology smart enough to cope with 'idiots'; what growingly constitutes interaction design; determining whether data is nothing more than fools gold; and how moving from screens to experiences continues to drive the IxD / UX industry in the 21st century.
About the speaker: Matt is a highly experienced creative technologist, specialising in customer experience and service design strategy.
For the past few years, he has consulted with O2 Telefónica UK's consumer marketing department as part of their Customer Innovations and Experience Design team where he focuses on vision and strategic propositions. Matt has a background divided between creative direction, and experience design.
Starting as an entrepreneur in print, Matt soon discovered his talent for marketing and promotions, aiding the launch of one of the first home Internet Service Providers in South Africa, Acenet. When he took up creative direction for technology incubator eCompany, he began switching focus to research based user-centred design in emerging technologies.
Matt has consulted for the likes of energy giant BG Group; DIY retail powerhouses Screwfix and B&Q; Finance houses Friends Life, Provident and Skandia; mobile operator Orange, as well as projects for Activision and Sony (SCE) London Studio.
Matt uses illustration, cartooning, and rapid prototyping to aid in storytelling and is currently focused on technologies supporting the Internet of Things (IoT), smart wearables, smart homes, smart cars and smart cities.
Matt on Twitter
Matt on LinkedIn
---
Patterns and projects: Dispatches from Transport for London's UX department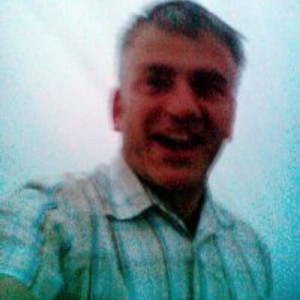 Jonathan Culling (Tfl)
Abstract: Pattern libraries are extremely useful – they save lots of time, they encourage consistency, they allow you to control what goes live on a site. But they're a lot of work to create and maintain. I will be sharing the work in progress on a new pattern library for TfL and talking about a few other projects too.
About the speaker:Jonathan's career can be summarised in two road signs. The first is a U-turn – straight after getting his degree in Chemistry, he gave up science to become a designer. The second is a crossroads – on the same day in 2000, he was offered two very different jobs – one as a PM and another in UX. He chose the latter and has never looked back.
Jonathan on Twitter
Jonathan on LinkedIn
---
Better decisions, by design – Data visualisation for decision support.
Mischa Weiss-Lijn (RMA Consulting)
Abstract: Data-driven decision-making can become the norm for people across your organisation if you enable them to use vision to think, by harnessing the data they need with well-designed visualisations. In this talk we'll look at why this is important and how it makes a difference. We'll see how visualisation impacts different types of users and will look at the different types of data visualisation and their relevance to the work environment. Finally, we'll explore some examples of the data visualisation projects we've worked on to help professional users make better decisions, faster.
About the speaker: Mischa is Head of Experience Design at RMA Consulting; a design and technology practice that specialises in high quality user experiences for business solutions. Prior to his time at RMA, Mischa was a Principle Designer at Nokia where he led strategic UX initiatives across the smartphone portfolio; he got his hands dirty at an early, pioneering, mobile social media start up 'ShoZu', and prior to that worked at LBi and Sapient, London's biggest digital agencies, where he led the design of large-scale transactional web properties. He has a PhD from UCL in HCI in which he focused on search and information visualisation.
---
See what else is on:
1:00pm Talks
1:45pm Talks
2:30pm Talks
3:30pm Talks
4:15pm Talks
5:00pm Talks