Below are details for talks being held at 4:15pm for reference only. If you would like to book a ticket to the event then please visit our HCID 2015 Day Ticket Eventbrite page.
---
Herding cats: practicing UX in the b2b world.
Jessica Hall(RBI)
Abstract:
Top tips for designing b2b products and conducting user research when your users are business professionals based all over the world. Find out why b2b is different from b2c, the discovery approach, designing for the workflow, how to recruit professionals and when to go on location vs. using remote testing.
About the speaker:
Jessica has over 10 years of experience in conducting research, is passionate about user-centred design and partial to animated gifs of cats. She holds a BA in English and an Msc in User Interaction Design with Management. As the Lead UX Manager for RBI, her role involves helping brands create new products and services for global users. RBI is part of Reed Elsevier (RELX) and provides information and online data services to business professionals worldwide. It may be the biggest company you've never heard of.
Jessica on Twitter
Jessica on LinkedIn
---
From experience to transformation.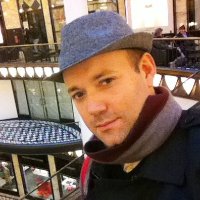 Alf & Thomas (Sapient Nitro)
Abstract: In this presentation, Thomas and Alf will illustrate the SapientNitro's STORYSCAPING® approach, in which technology and storytelling converge to create new worlds where customers actively engage and experience meaningful moments.
The talk will also focus on the specific values, processes and deliverables our researchers and designers share within this framework.
Finally, they will discuss how our researchers and designers help businesses and organisations transform themselves to deliver the proposed experience.
About the speaker: Alf is an imaginative UX specialist with a solid background and experience in qualitative user research, user centred design, information architecture for the retail industry and the non-profit and public sectors. As Senior Experience Designer at SapientNitro, he help brands and organisations engage with their customers in fluid and inclusive multi-platform experiences.
Sapient Nitro on Twitter
Alf on LinkedIn
---
The (M)admen of the 50s were the first User Experience designers.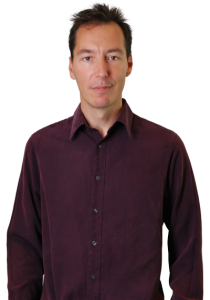 Jon Dodd (Bunnyfoot)
Abstract: The (M)admen of the 50s were the first User Experience designers: we should revisit what many have forgotten to improve the experiences of today.
Evidence based design, Function over form, measuring effectiveness, persuasive design, emotional design….and more
Find out how some of the leading lights of the Madison Avenue admen era were practicing and delivering positive, persuasive and profitable customer interactions decades before digital – most of the wisdom is still relevant today.
About the speaker: Dr Jon Dodd is CEO and Co-Founder of Bunnyfoot, the UK's leading customer experience consultancy since 1999. Jon holds a DPhil. in Visual and Computational Neuroscience from Oxford University. As an academic he researched (amongst other things) how you and your brain judge attractiveness, discern the shapes of shampoo bottles, and make decisions when shown visual illusions (he can also tell you a thing or two about how faces indicate age, gender and trustworthiness and why caricatures work so well).
The premise of Bunnyfoot is to help people create great experiences by applying the brainy bits from science and psychology, along with best practice and techniques from disciplines such as usability, HCI, ergonomics and user centred design.
Jon is a former invited expert for the Web Accessibility Initiative (WAI) and former editor-in-chief of the Usability Professionals Association online newsletter. He likes to keep hands on client projects where possible (recent clients include Boden, Microsoft, Cotswold Outdoors, M&S) but is also in demand for national and international conferences and training.
Jon is currently writing a book on 'the psychological and visual basis of customer decision making' and needless to say is searching for a more punchy title – suggestions? He is a diving instructor, serious poker player, sailed across the Atlantic ocean on a 70ft yacht and has recently started studying to become a comedian.
Jon on Twitter
Jon on LinkedIn
---
Making smart systems understandable and usable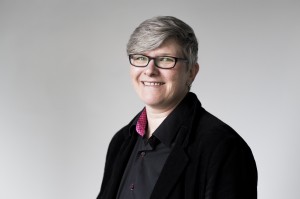 Simone Stumpf (City University London)
Abstract:How can users influence the predictions that smart systems make on their behalf? I will talk about Explanatory Debugging, an approach in which the system explains to users how it made its predictions, and the user then explains any necessary corrections back to the learning system. I will present he fundamental principles underlying this approach and present the results of an evaluation that showed that users' understanding of the learning system increased by 52% and allowed users to correct its mistakes up to twice as efficiently as users using a traditional learning system.
About the speaker:Simone Stumpf is a Senior Lecturer City University London. She received a PhD in Computer Science in 2001 and a BSc in Computer Science with Cognitive Science in 1996, both from University College London. She has conducted research at Oregon State University, USA, and University College London focusing in particular on supporting better end-user interactions with intelligent and multimedia information systems. She is a member of the End Users Shaping Effective Software (EUSES) consortium, an international collaboration to develop and investigate technologies that support end-users to directly influence software behaviour. Dr Stumpf also has professional experience as a User Experience Architect.
---
Collaborative R&D with Universities: a Start-up's perspective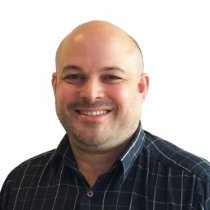 Michael Kohn & Sara Jones (Stickyworld & City University London)
Abstract:Online participation software provider Stickyworld has a policy of actively seeking strategic collaborations with universities. Learn about the experience of working with universities on funded R and D projects from this startup's perspective. Hear the tips and tricks for winning project funding, for managing or participating in projects with academic partners. This talk will explore the rationale, methods and mutual benefits for startups seeking to build long term collaborative research relationships with both individuals and institutions working in higher education and research.
About the speaker:Michael Kohn is a creative technology entrepreneur. He has built a 20 year career spanning the diverse worlds of architectural practice, higher education and technology innovation. Michael started work on the original Stickyworld concept in 2008 and has led the business from concept through to commercialisation. The 6 strong business based in North Greenwich serves a growing number of paying customers ranging from local government, developers, housing associations and architects.
Michael on Twitter
Michael on LinkedIn
---
Smiling at Work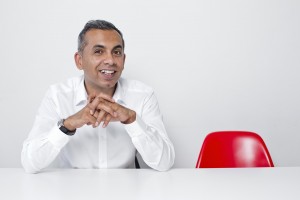 Ravi Ruparel (Platform & Curb Media)
Abstract: Applying the principles of disruptive marketing to the workplace. Helping your team to smile and working well together.
About the speaker:Ravi originates new ideas and ways with the world's largest brands, entrepreneurs and biggest media agencies. His portfolio of investments and board positions in emerging tech and media businesses combine to allow him to work in a unique and efficient way. He works across sector, country, device and platform in the real and digital world. Operationally he has built successful media and technology businesses across the globe and creatively he has conceived and delivered innovative marketing, with millions of interactions for several consumer brands including Sony and Universal Music.
---
See what else is on:
1:00pm Talks
1:45pm Talks
2:30pm Talks
3:30pm Talks
4:15pm Talks
5:00pm Talks